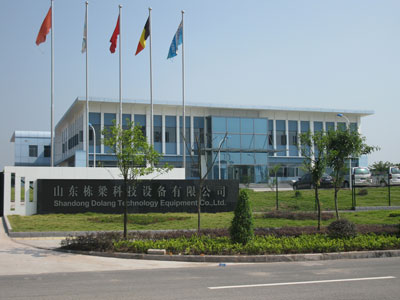 DOLANG Technology has been a driving force behind the Chinese industry for training equipment since 1998. We are a hi-tech enterprise that operates with official government support. As a professional manufacturer, we maintain specialized departments for development, production, distribution, and service. Our products are mainly utilized by training institutions for demonstration purposes. With "DOLANG" as our core brand, we have introduced a complete array of training systems for fields such as electronics, electrotechnics, building automation, and CNC machine tool maintenance. All products are in strict compliance with German DIN standards.
Since inception, our company has been committed to the advancement of the education industry. Thus far, we have developed 32 major product series and more than 400 model specifications for laboratory and multimedia applications. We received 13 national patents for products including the elevator training set, MCU motion-control training device, etc.
DOLANG products are exported to more than 30 countries and regions worldwide including the UK, Germany, France, Russia, Mexico, Brazil, Thailand, Viet Nam, etc. Our professionalism has garnered the approval of customers everywhere. We have actively participated in high-profile exhibitions such as Worlddidac Astana, Worlddidac Asia, Dubai GESS, and Russia GESS. This type of international exposure has greatly increased the momentum of our brand imaging campaign.
Our company is headquartered within the Jinan city of Shandong province. We have 200 employees and nearly 20 sets of advanced machining equipment including the milling machine, drilling machine, engraving machine, flame polishing machine, sand blasting machine, etc. Additionally, our workshop has been outfitted with 10 automated assembly lines. These equipment sets provide a reliable guarantee for the overall quality of our products.
Excellent relations with research and learning institutions have allowed us to foster an exceptionally talented development team. In order to maximize their potential, we have established the Electromechanical Engineering Technology Research Center at Jinan city. Highly effective IT tools allow us to impart knowledge via organized concepts, design blueprints, and production processes. DOLANG can provide unique solutions based on specific client requirements.
Our company meticulously oversees every detail of the quality assurance process. From raw material screening to after-sales service, each stage is carefully monitored and supervised. Nearly 2 decades of sustained growth has led to the emergence of the modern day DOLANG — a standardized enterprise with an international perspective. Our global distribution network provides coverage on a worldwide scale. We have provided multi-faucet solutions for thousands of domestic learning institutions including colleges and organizations such as the vocational education center.
DOLANG continues in the pursuit of innovation and excellence. We strive to become the leading international brand for training and educational equipment. Your interest and support are much appreciated!